Our team can provide solutions to your tough problems.
With skilled teams and cutting-edge technology, we have a network of infrastructure to ensure you get the support you need so your equipment perform well. Our Australia-wide workshops can do everything from mechanical repairs and servicing of your mining equipment to complete machine refurbishments. We have solutions for damaged parts and equipment, we can design, draft, engineer and certify components then manufacture new parts.
Major Offsite Asset Rebuild Program
Since 1972, we've been supplying mines all over the world with trucks, excavators, dozers, loaders and earthmoving equipment.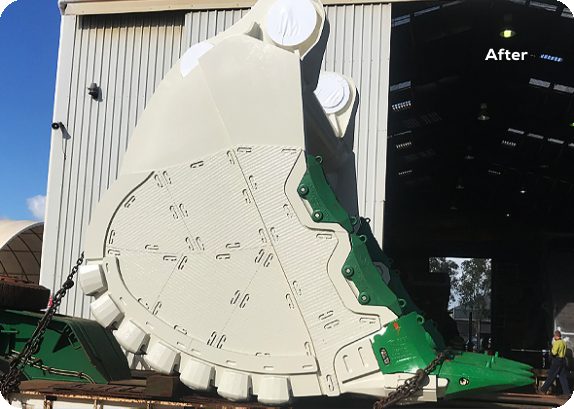 New-Build Attachment Fabrication
We're committed to delivering value to our people, our partners, our communities and our investors.